---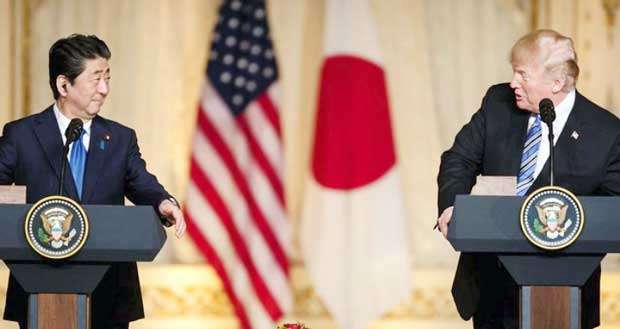 Donald Trump is open to a peace agreement and normalized diplomatic relations with Pyongyang including a potential visit to the United States by North Korean leader Kim Jong Un, the US president said just days before their scheduled summit.

Trump said that he would invite Kim to the United States following the planned Singapore meeting, "certainly if it goes well."

"I think he would look at it very favourably, so I think that could happen," Trump said.

In a joint press conference with Japanese Prime Minister Shinzo Abe in the White House Rose Garden, Trump said that a peace treaty to end the legally unresolved Korean War is possible, even at the summit on Tuesday, emphasizing that it would be a "first step."

"Yes, we could absolutely sign an agreement," Trump said.

"Sounds a little bit strange, but that's probably the easy part. The hard part remains after that. Normalizing relations is something that I would expect to do, I would hope to do, when everything's complete."

Earlier, in the Oval Office before his private meeting with Abe, Trump insisted that the meeting with Kim would be "much more than a photo-op."

The nuclear talks with North Korea are "a process ... not a one-meeting deal," Trump said.

He said he expects a "very fruitful meeting" with Kim but vowed to walk away from the negotiating table if necessary.

Washington (dpa), Jun 8 2018