---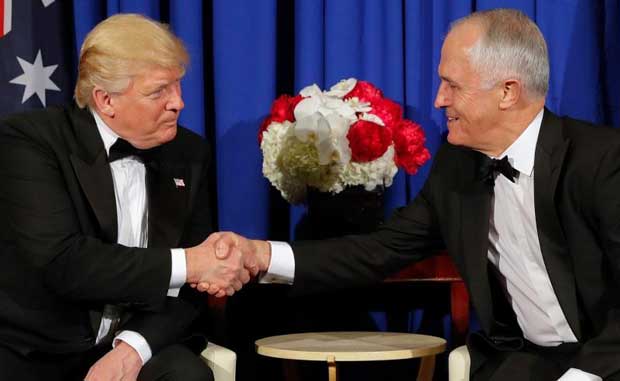 Washington (dpa) 05th MAY, 2017 - US President Donald Trump and Australian Prime Minister Malcolm Turnbull on Thursday appeared to have patched up any differences lingering over an abrupt phone call between the two leaders several months ago. Trump told reporters he and Turnbull "get along great" and said the media had exaggerated what happened on the call.

"That's all worked out. It's been worked out for a long time," Trump said in New York after meeting Turnbull face-to-face for the first time.

"Exactly right," added Turnbull when Trump described reports on the call as "fake news."
Trump and Turnbull appeared together aboard the USS Intrepid, which has been converted into a museum moored in New York Harbour.