---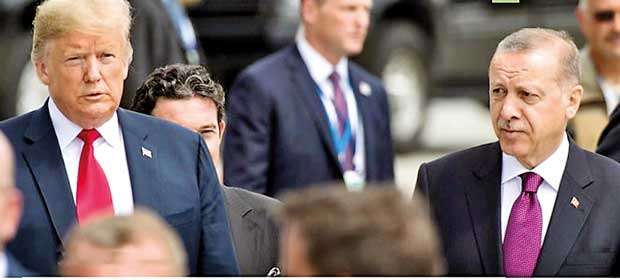 Washington (dpa), Aug 10, 2018-- US President Donald Trump says he is doubling steel and aluminium tariffs on Turkish imports amid a worsening diplomatic spat with Ankara.

"I have just authorized a doubling of Tariffs on Steel and Aluminum with respect to Turkey as their currency, the Turkish Lira, slides rapidly downward against our very strong Dollar!" Trump wrote on Twitter on Friday.

"Aluminum will now be 20% and Steel 50%. Our relations with Turkey are not good at this time!"
The United States imposed tariffs of 25 per cent on steel imports and 10 per cent on aluminium imports in June, angering its key trading partners.

Already dogged by a number of disagreements, including over the war in Syria, ties between Ankara and Washington have worsened further in recent weeks over the detention of a US pastor in Turkey.
Trump's announcement came as Turkish Finance Minister Beart Albayrak, who is President Recep Tayyip Erdogan's son-in-law, was holding a press conference in Istanbul.