---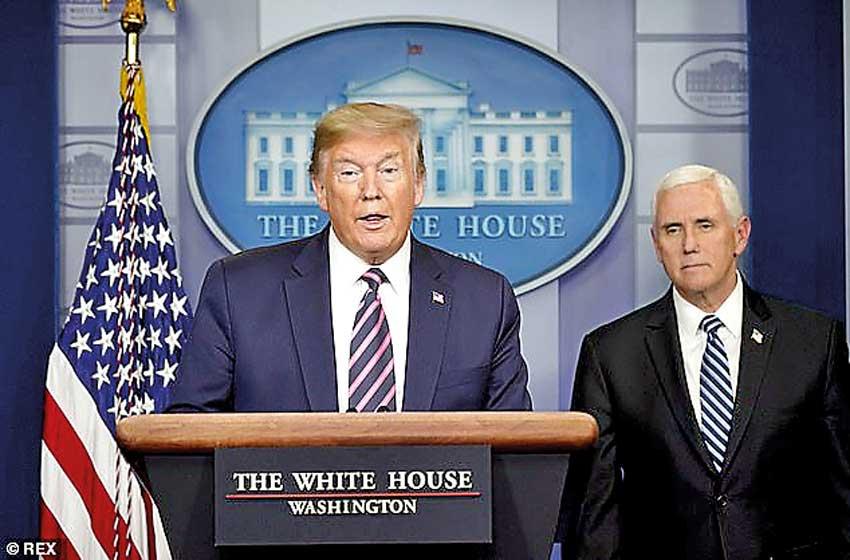 US, (Daily Mail), 26 April 2020 - President Donald Trump has declared that the White House news conferences were 'not worth the time and effort' because the 'Lamestream Media asks nothing but hostile questions.'He followed up with a declaration that he never called the pandemic a 'hoax' during a rally in South Carolina.

The White House has expressed concern, however, that Trump's presence may be causing more harm than good as his approval ratings slide back down into the 40s and recent polls show him to have fallen behind presumptive Democratic presidential nominee Joe Biden.

Concerns grew after the president's now infamous claims that injecting disinfectant could cure coronavirus.
Trump made the off-the-cuff remark during a Thursday press conference where he appeared to suggest that Covid 19 could be cured by using UV light inside the body - and by injecting disinfectants.

Officials believe he may have misinterpreted scientific information discussed with him before Thursday's briefing about the use of disinfectant on surfaces.

Disinfectant manufacturers were forced to issue statements warning customers not to use their products as a 'cure'