---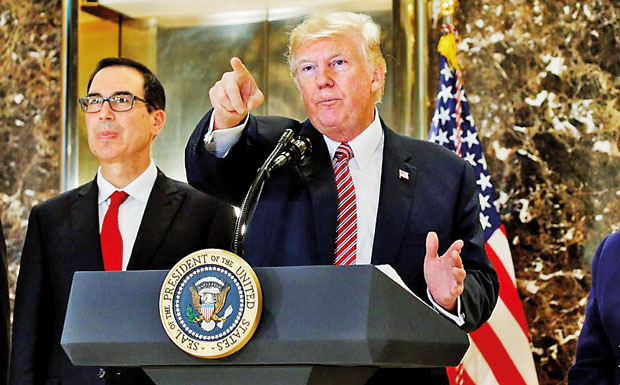 REUTERS, 16th AUGUST, 2017- President Donald Trump insisted on Tuesday that left- and-right-wing extremists became violent during a weekend rally by white nationalists in Virginia, reigniting a political firestorm over U.S. race relations and his own leadership of a national crisis.

Trump, who drew sharp criticism from Republicans and Democrats for his initial response, reverted on Tuesday to his position that both sides were at fault for the violence, a day after bowing to pressure to explicitly condemn the Ku Klux Klan, neo-Nazi and white supremacist groups.

Appearing angry and irritated, the president maintained that his original reaction was based on the facts he had at the time. Blame, he said, belonged on both sides.

"You had a group on one side that was bad, and you had a group on the other side that was also very violent. And nobody wants to say that, but I'll say it right now," Trump said, referring to right- and-left-wing protesters.

From there, the back and forthwith reporters turned tense.

"Not all of those people were neo-Nazis, believe me. Not all of those people were white supremacists by any stretch," Trump said of the participants in the deadly protest. "There was a group on this side. You can call them the left ... that came violently attacking the other group. So you can say what you want, but that's the way it is."

The violence erupted on Saturday after white nationalists converged in Charlottesville for a "Unite the Right" rally in protest of plans to remove a statue of Robert E. Lee, commander of the pro-slavery Confederate army during the U.S. Civil War.