---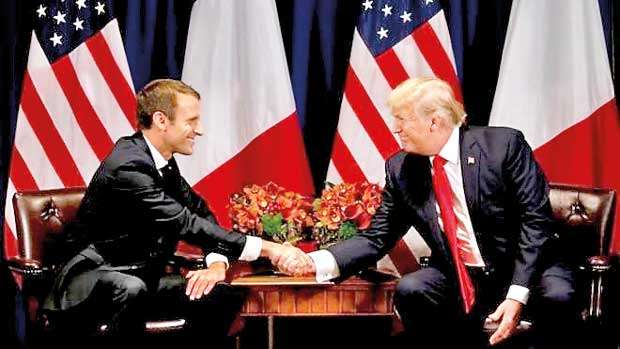 French President Macron said Tuesday he wants to work on a new deal with Iran that brings representatives from the countries in the region to the negotiating table.

Macron, who is on a three-day state visit to the United States, said he did not favour tearing up the existing deal, but rather "building something new that will cover all of our concerns."

He said his talks with US President Donald Trump led him to believe that there is an opportunity to take a new course on the Iran deal, which Trump has long insisted should be revised.

"I believe that the discussions we've had together make it possible to open the way, to pave the way for a new agreement," Macron said, adding that he would like to see the involvement of "regional powers" along with Russia and Turkey.

The current deal can be seen one "pillar" to which three others should be added, Macron said, speaking at a joint news conference with Trump.

The others would tackle Iran's long-term nuclear ambitions beyond the current scope of the deal; Iran's ballistic missile programme; and political solutions to contain Iran's activity in Syria, Yemen and Lebanon.

He said a broader deal would address the "whole of the situation in the region" and would be the only way to "bring about stability" there. It would also take up Trump's concerns and criticism of the deal.
DPA, 25th APRIL, 2018