---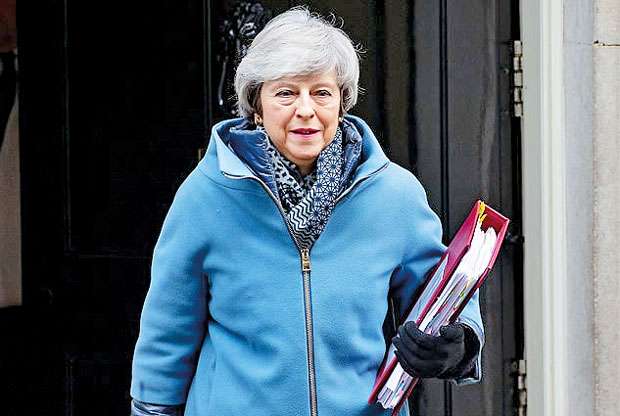 UK, (Daily Mail), 14 February 2019 - Ministers begged Tory rebels not to derail Theresa May's Brexit plan today as another crunch Commons debate kicked off.

Brexit Secretary Steve Barclay tried to reassure mutinous Eurosceptic MPs that no deal is not being taken off the table.

As tensions rise the clock running down to the UK's departure.

Mrs May has been pleading for more time to secure concessions from the EU on the Irish border backstop. But she is confronting fresh challenges to her authority tonight as she seeks endorsement from Parliament for her approach with Tory hardliners accusing her of trying to rule out a no-deal Brexit by stealth and threatening to join forces with Labour to inflict a stinging defeat.

The clash could still be diverted as Labour sources told MailOnline the party plans to back an amendment from Tory rebel Anna Soubry.

Defeat would still be embarrassing for Mrs May but the Soubry amendment would allow the PM to avoid rebellion.