---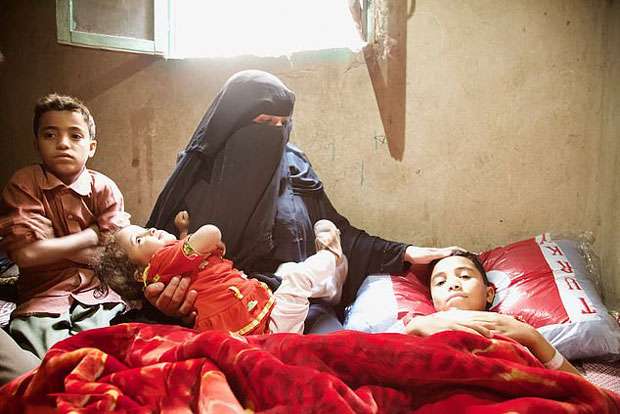 (Daily Mail), 15 Sept 2019 -
Three hundred babies a day, are killed before their first birthday as a result of conflict, a charity believes.

Research by 'Save the Children' found that more than half a million infants have died because of war and unrest in the last five years.

Some 420 million children -almost one in five around the world- are living in areas affected by conflict, the highest level
since 1990.

The grim death toll does not show children directly killed in fighting but looks at knock-on effects including starvation, disease and damage to hospitals.

It also does not account for the many more children who are horrifically and permanently wounded by war.

Yemeni boy Saleh, 12, suffered dreadful burns when a mortar bomb hit his house in the city of Taiz. In Iraq, nine-year-old Hassouni was left with a paralysed hand and shrapnel in his skull after falling into a coma in Iraq.

He stopped going to school after it was badly damaged by an airstrike and his family were then hit by a car bomb, which killed his two brothers.