---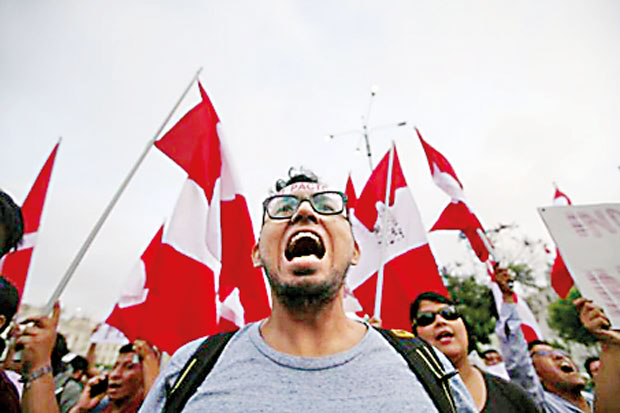 REUTERS, 29th DECEMBER, 2017
Thousands of Peruvians marched on Thursday to protest the president's recent pardoning of former authoritarian leader Alberto Fujimori, calling for new general elections as a graft scandal ensnares established politicians.

The demonstrations capped a head-spinning week in which President Pedro Pablo Kuczysnki warned about a new rise of Fujimori's authoritarian movement, only to pardon him three days later after Fujimori's loyalists in Congress saved him from an impeachment bid.

Waving Peruvian flags and chanting "down with the corrupt," protesters called the pardon payback for keeping Kuczynski in power.