---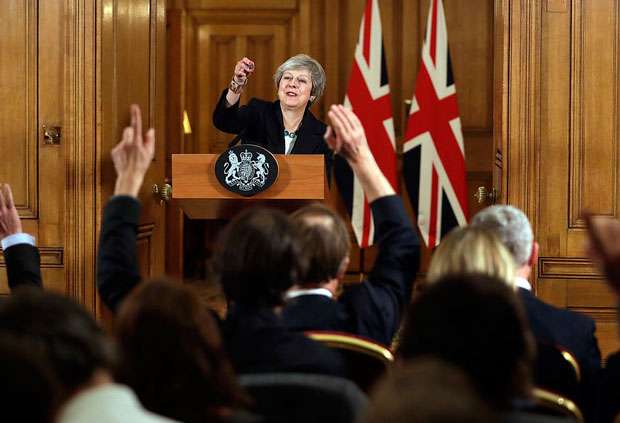 UK, (Daily Mail), 16 Nov 2018 - Theresa May vowed to face down Tory Eurosceptics today amid fears Michael Gove the Environment Secretary could deal a hammer blow by quitting to join the revolt.

The Prime Minister said she had a 'good conversation' with Mr Gove - but refused to be drawn on whether he had turned down a move to become the new Brexit Secretary.

Gove stayed tight lipped about his intentions when he left his London home this morning, as Mrs May launched another defence of the deal she has thrashed out with Brussels. In a phone in on LBC Radio, Mrs May admitted she had 'concerns' about the Irish border 'backstop' - but insisted the overall package was the best thing for the UK.

Mrs May also denied claims that the DUP is on the verge of withdrawing support for the government, saying: 'We are still working with the DUP.'
She dodged questions about whether she would be able to carry on if Mr Gove walks out, saying: 'I want all of my colleagues in cabinet to carry on doing the excellent job they are doing.'