---
(RT.COM), 05.01.2017 -Millions of computer users across the world could be blocked from the internet this year as the global network will shut down for 24 hours, US technology security vendor LogRhythm predicted in December.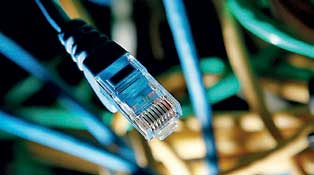 The company's chief information security officer and vice president James Carder told Business Insider, it won't just be a technical issue stopping people from uploading their selfies on Instagram.
"In 2017, we're going to see it hit big sometime, somewhere. If the internet goes down, financial markets will tank," he said. According to Carder, there were all the signs in 2016, with criminals "testing missiles by shooting them into the ocean."

"We saw the massive DDoS [distributed denial of service] attack against DynDNS just a couple of months ago. That DDoS attack took down sites like Twitter and Spotify for a few hours. We saw a similar DDoS hit Brian Krebs before the attack against Dyn.