---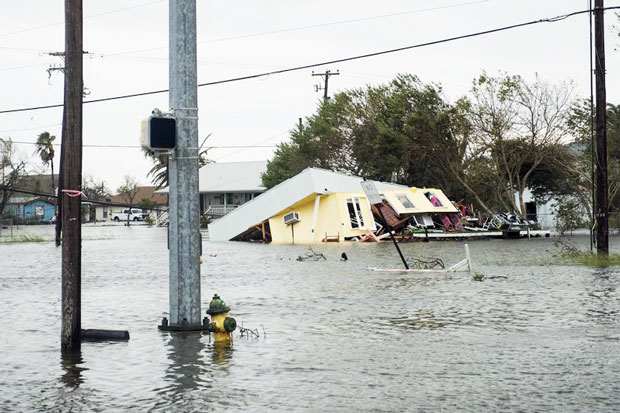 As Harvey's winds die down, trouble for Texas has just begun as days of flooding rains across the heart of U.S. energy production threaten the country's fourth-largest city and leave farmers struggling to save horses, cows and crops.

Harvey smashed ashore as a Category 4 hurricane Friday near Rockport, Texas, a town left devastated. It was the strongest storm to hit the U.S. since 2004 and broke a 12-year record span in which the nation avoided being hit by a system ranked Category 3 or higher on the five-step Saffir Simpson scale.

The storm may spur $1.59 billion in damages, according to catastrophe model results from Kinetic Analysis Corp., which said insured losses may be $1.11 billion.

The storm is striking a region that has a cluster of refineries that process 5 million barrels of oil a day.
In addition to the energy threat, crops and livestock may struggle to cope with rising waters, while airlines have canceled flights at multiple Texas airports. Because of where the storm has stalled, the Houston area could be in for days of torrential downpours and tornadoes.

Harvey had maximum sustained winds of 70 miles (113 kilometers) per hour, the hurricane center said in an advisory at 1 p.m. local time.
WASHINGTON POST,
27 August, 2017