---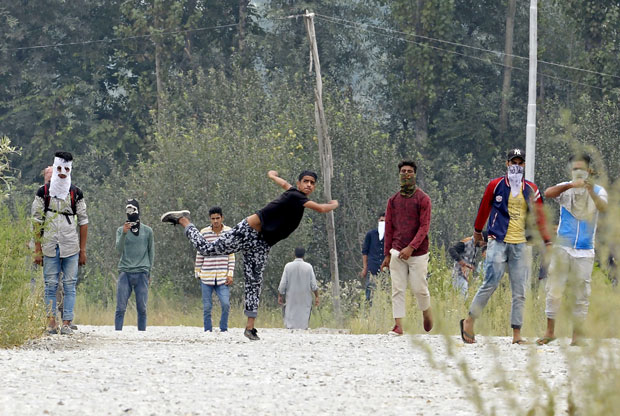 SRINAGAR AFP Aug 26, 2017 - A day-long gun battle Saturday left at least 10 dead in Indian-administered Kashmir as militants stormed a police facility in a pre-dawn attack, authorities said.

The militants, believed to be three in number, detonated grenades and fired automatic assault rifles to gain entry to the police headquarters in southern Pulwama district which also houses families of some officers, director general of police S.P. Vaid said.

One police officer was killed in the initial assault, while three paramilitary troops were injured and evacuated to a nearby hospital, he said.

"Three more police officers and four CRPF (Central Reserve Police Force) soldiers were killed later during the attack," Vaid told AFP.

Two attackers were killed and government forces were searching for the third attacker, believed to be holed up in the compound, he said.

All the families in the compound were evacuated police said in an earlier statement.