---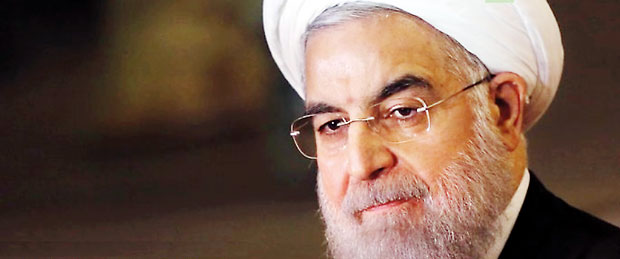 Ten people were killed overnight in the worst violence yet seen in Iran's protests, local media reported on Monday, while President Hassan Rouhani said the Iranian people would respond to "rioters and lawbreakers".

Six people were killed in the western town of Tuyserkan after shots were fired, state television reported, while a local lawmaker said two people had been shot dead in the southwestern town of Izeh.

Two others, included a teenage boy, were run down and killed by a fire engine stolen by protesters in the western town of Dorud, the state broadcaster said, bringing the total death toll in four days of protests to 12.

Rouhani played down the unrest, saying: "This is nothing."

"Criticism and protest are an opportunity not a threat. The nation will themselves respond to the rioters and lawbreakers," he said in a statement on the presidency's website.

"Our nation will deal with this minority who chant slogans against the law and people's wishes, and insult the sanctities and values of the revolution."

The authorities did not give details on who was responsible for the fatal shootings.

Videos spread on social media of demonstrations in several towns and cities including Kermanshah, Khorramabad and Shahinshahr.

A school for clergy and government buildings were torched in the northwestern town of Takestan and videos showed police using tear gas and water cannon to disperse a small protest in Tehran's Enghelab Square on Sunday evening.
REUTERS, 01st JANUARY, 2018