---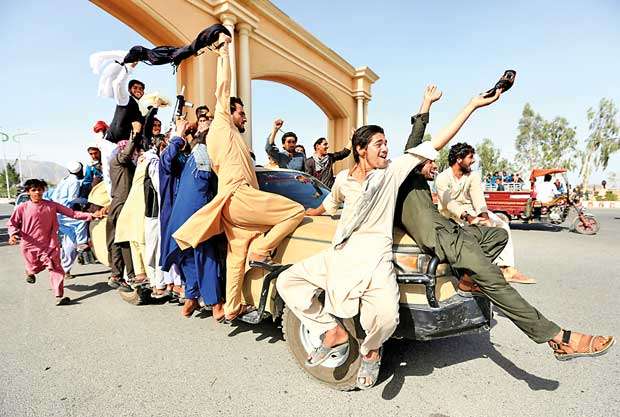 KABUL REUTERS June 17- Taliban militants headed into cities across Afghanistan on Sunday as they celebrate their unprecedented Eid ceasefire, raising questions about what happens should the hugs and selfies stop and the festive atmosphere and calls for peace turn sour.

President Ashraf Ghani extended the government ceasefire on Saturday, garnering praise at home and international backing, but critics said such overtures have allowed the Taliban to pour into cities unchecked and win the upper hand.

Ecstatic men and children crowded around the soldiers and Taliban fighters, some who had checked in their weapons at the entrances to cities, over the weekend and urged them to extend their ceasefire into a permanent peace. Governors and senior government officials hosted small feasts, played music to welcome the Taliban after they announced a three-day ceasefire over Eid, marking the close of the month-long Ramadan fasting season that ends on Sunday.