---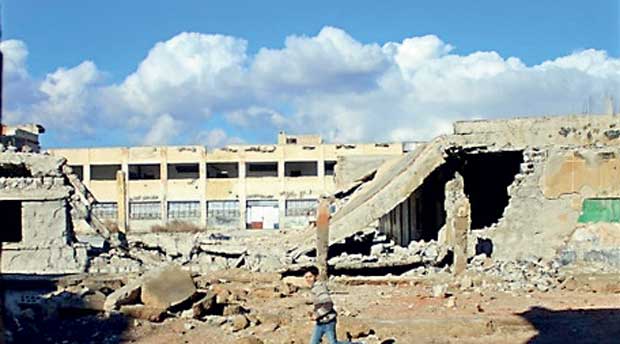 Syria's ceasefire appeared under threat as government forces intensified their attacks near Damascus and around 10 rebel groups said they were suspending talks about planned peace negotiations this month. The talks are due to take place in the Kazakh capital Astana in late January but the rebels said they were pulling out of discussions due to "violations" by Damascus of a four-day old truce.

The talks are being organised by Russia and Iran, which support the Syrian regime, and Turkey, which back the rebels.

"As these violations are continuing, the rebel factions announce... the freezing of all discussion linked to the Astana negotiations," they said in a joint statement.

The rebels said they "respected the ceasefire across the whole of Syria... but the regime and its allies have not stopped shooting and have launched major and frequent violations, notably in the (rebel) regions of Wadi Barada and Eastern Ghouta", near Damascus, they said.

For the past two weeks, even before the start of a nationwide truce brokered by Ankara and Moscow, Syria's air force has launched almost daily bombing raids on Wadi Barada, some 15 kilometres (10 miles) from Damascus.

"Any (advance) on the ground goes against the (ceasefire) agreement and if things don't return to how they were before, the accord will be considered null and void," the rebel statement added.
BEIRUT AFP /Jan3, 2017-