---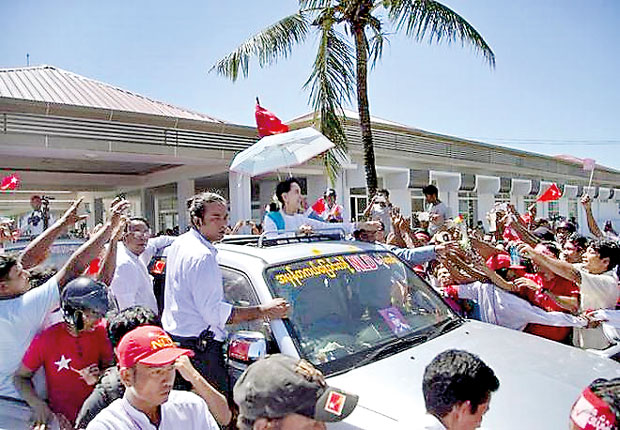 REUTERS, 02nd NOVEMBER, 2017
Myanmar's leader Aung San Suu Kyi arrived on her first visit to conflict-battered northern Rakhine State on Thursday, an official said, in an unannounced trip to an area that has seen most of its Rohingya Muslim population forced out by an army campaign.

"The State Counsellor (Suu Kyi's official title) is now in Sittwe and will go to Maungdaw and Buthiduang too. It will be a day trip," government spokesman Zaw Htay told AFP, mentioning two of the epicentres of the violence but without elaborating on her schedule. It is her first trip in office to northern Rakhine, which has hosted the worst of the communal violence that has cut through the western state since 2012, severely damaging Myanmar's global reputation.

It was not clear if Ms. Suu Kyi would visit some of the hundreds of Rohinyga villages torched by the army -- allegedly aided by ethnic Rakhine Buddhist locals -- or if she would be taken to see remaining clusters of the Muslim group, who are living in fear and hunger surrounded by hostile neighbours.