---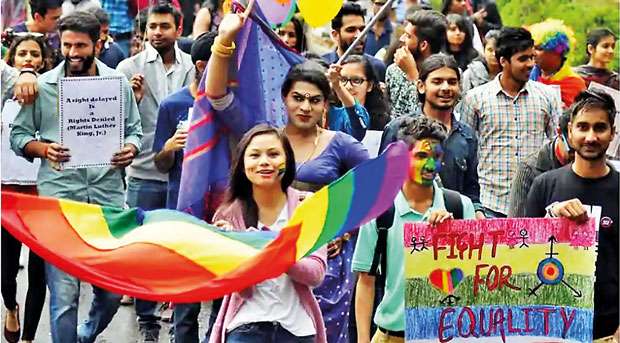 New Delhi, (Hindustan Times),6 September 2018 - Gay sex among consenting adults is not an offence, the Supreme Court ordered on Thursday, reading down a British-era section 377 of the penal code that penalises people for their sexual orientation.

"Any discrimination on the basis of sexual orientation violates fundamental rights," said Chief Justice Dipak Misra, reading out the operative portion of the top court's verdict that struck down Section 377 to the extent that it penalised consensual sexual relationship between two adults. "Social morality cannot be used to violate the fundamental rights of even a single individual... Constitutional morality cannot be martyred at the altar of social morality," he added.

In four separate but concurring verdicts, the five judges of the top court ruled that the section failed to make a distinction between consensual and non-consensual acts. Bestiality will also continue to be an offence under section 377.

"It had become a weapon for the harassment for LGBT and subject them to discrimination," Chief Justice Misra said.