---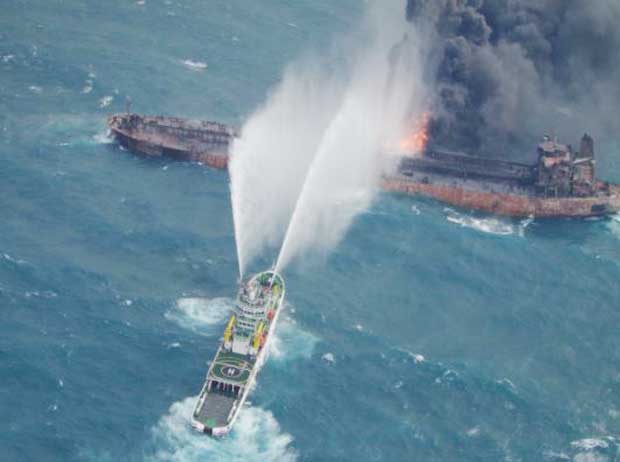 REUTERS, 12th JANUARY, 2018 - A stricken Iranian oil tanker drifted into Japan's exclusive economic zone (EEZ) on Wednesday afternoon, a spokesman for Japan's Coast Guard told Reuters on Friday, as strong winds pushed the burning ship away from the Chinese coast.

The ship, which has been ablaze for almost a week since it collided with another vessel on Saturday night in the East China Sea, was about 300 km (186 miles) northwest of Sokkozaki on the island of Amami Oshima as of Thursday afternoon, a spokesman from the Coast Guard's 10th region based in Kagoshima said.

Amami Oshima is one of the northern islands in the Ryukyu islands chain that includes Okinawa.