---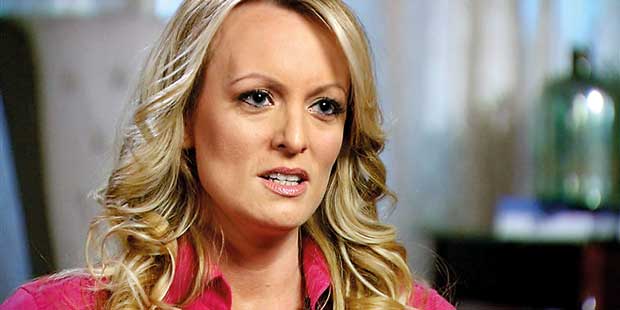 A lawyer for adult film star Stormy Daniels has requested in federal court to take a deposition from President Donald Trump in a legal battle over an agreement to keep her quiet about her allegation that they had a sexual relationship.

Her lawyer, Michael Avenatti, also asked to depose Trump's lawyer Michael Cohen, whom Daniels is suing for defamation, a motion filed in United States District Court in the Central District of California showed on Wednesday.

Avenatti said in the motion that he would need no more than two hours to question each of the men.
Daniels originally sued Trump on March 6, saying he had never put his signature on a $130,000 agreement for her to stay silent in 2016, just before the presidential election, about what she called their "intimate" relationship.

Trump has denied having an affair with Daniels.

On Monday, after Daniels discussed appeared in a widely-watched TV interview on "60 Minutes" on CBS, Avenatti filed an amended lawsuit claiming that Cohen had defamed his client by suggesting she was a liar.
REUTERS, 28th MARCH, 2018