---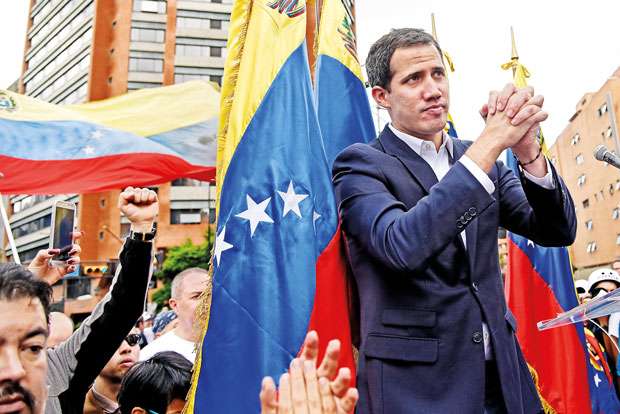 By Mariana Zuñiga, Anthony Faiola, Rachelle Krygier (c) 2019, The Washington Post ·Jan 25, 2019- CARACAS, Venezuela - The United States and Venezuela remained in a standoff Thursday as the Trump administration ordered the evacuation of some embassy staff, but declined to remove all personnel despite a directive from President Nicolás Maduro that they leave, while Russia demanded that the Americans cease "intervention" in the teetering oil-rich nation.

Moscow and Beijing have propped up the socialist South American state for years, investing billions through loans and energy deals and setting up what is now a dramatic global power play over Venezuela's future. On Wednesday, Washington recognized Juan Guaidó, head of the U.S.-backed opposition, as the rightful leader of Venezuela, describing Maduro - a former union leader and bus driver accused of turning Venezuela into a narco-state - as a usurper.

The move prompted Maduro to break diplomatic ties with Washington and order U.S. diplomats out of the country by this weekend. Arguing that Maduro had won reelection last year through fraud and is no longer Venezuela's rightful leader, Secretary of State Mike Pompeo rejected Maduro's order and indicated that U.S. personnel would not budge.