---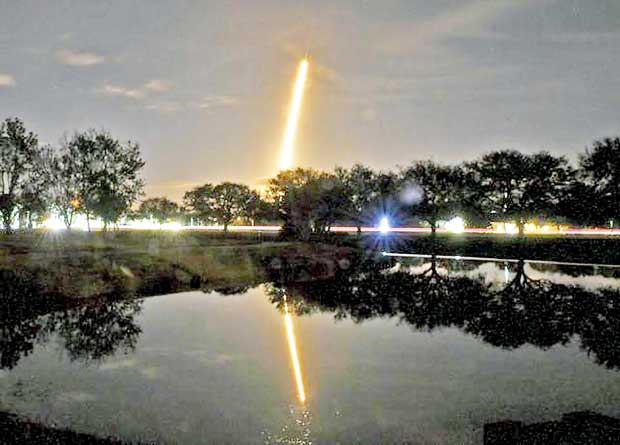 Miami, (Hindustan Times/AFP) 8 Jan 2018 -
SpaceX on Sunday blasted off a secretive US government payload known as Zuma, a mission whose nature -- and the agency behind it -- remains a mystery.

"Three, two, one, ignition and liftoff," said a SpaceX commentator as the Falcon 9 rocket launched under cover of darkness from Cape Canaveral, Florida, at 8:00 pm (0100
GMT Monday).

The launch was initially supposed to take place in November but was postponed so the California-based company could take a closer look at potential problems with the fairing, or the nose cone part of the rocket that protects the payload.

Just what exactly needed such special protection and secrecy is still unknown.