---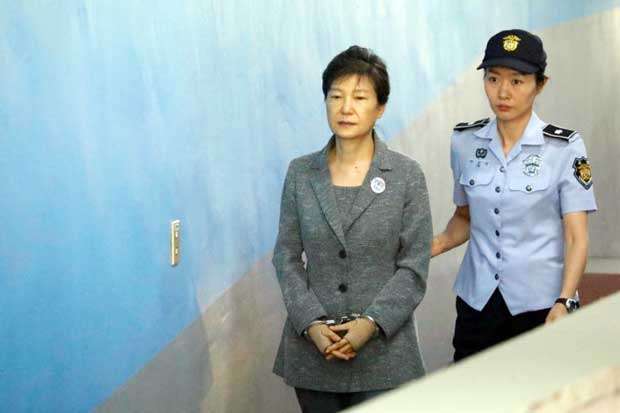 A South Korean court jailed former President Park Geun-hye for 24 years on Friday over a scandal that exposed webs of corruption between political leaders and the country's conglomerates.

Park became South Korea's first democratically elected leader to be forced from office last year when the Constitutional Court ordered her out over a scandal that landed the heads of two conglomerates in jail.

The court also fined Park, the daughter of a former military dictator, 18 billion won ($16.9 million) fine, after finding her guilty of charges including bribery, abuse of power and coercion.

"The defendant abused her presidential power entrusted by the people, and as a result, brought massive chaos to the order of state affairs and led to the impeachment of the president, which was unprecedented," judge Kim Se-yoon said as he handed down the sentence.

The court ruled that Park colluded with her old friend, Choi Soon-sil, to receive 23.1 billion won from major conglomerates including Samsung and Lotte to help Choi's family and bankroll non-profit foundations owned by her.

Prosecutors sought a 30-year sentence and a 118.5 billion won ($112 million) fine for Park.
Park, 66, who has been in jail since March 31 last year, has denied wrongdoing and was not present in court.
- REUTERS, 06th APRIL, 2018