---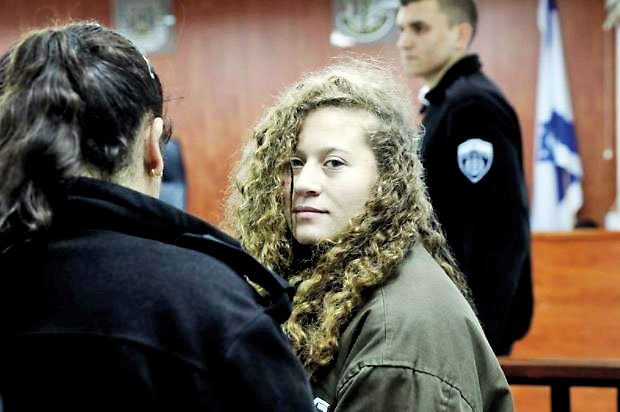 REUTERS, 03rd JANUARY, 2018- Singapore has banned a film festival from screening a documentary later this week that features a teenage Palestinian female activist whose arrest last month has made her a symbol of resistance to Israeli military occupation in the West Bank.

Justifying the ban, authorities in the Southeast Asian city state said the film "Radiance of Resistance" was "skewed" and potentially divisive for Singapore's multi-ethnic population.

The documentary, which looks at the Palestine-Israeli conflict through the eyes of 16-year-old Ahed Tamimi and another young female activist, lacked "counterbalance", the Info-communications Media Development Authority of Singapore (IMDA) said on its website.

"The skewed narrative of the film is inflammatory and has the potential to cause disharmony amongst the different races and religions in Singapore," the IMDA said.

The documentary was due to have been shown at the Singapore Palestinian Film Festival on Thursday.

It was screened at a number of festivals worldwide in 2017 and won Best Documentary at the Respect Human Rights Film Festival in Belfast, but has become even more topical following Tamimi's arrest last month.