---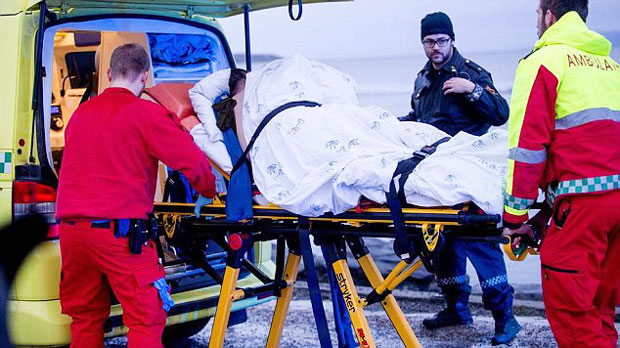 Daily Mail/16 February 2017- A boat carrying 11 British tourists capsized off the Norwegian coast last night, leaving two seriously injured.

The holidaymakers were returning from a trip around a group of islands in the north of the country when their boat hit a fountain near the shore.

Local police said two men – one in his late forties and another in his mid-fifties – were taken to hospital with serious injuries after the group was thrown overboard into the freezing sea. One other tourist suffered more minor injuries.

The boat, one of two carrying British tourists on the trip, reportedly smashed into the fountain – an art installation called Selbanes Seil – at high speed.

The 11 holidaymakers in the other boat were unharmed, but were also taken to hospital as a precaution.
Local reports claimed that the two boats took different routes back from the islands.