---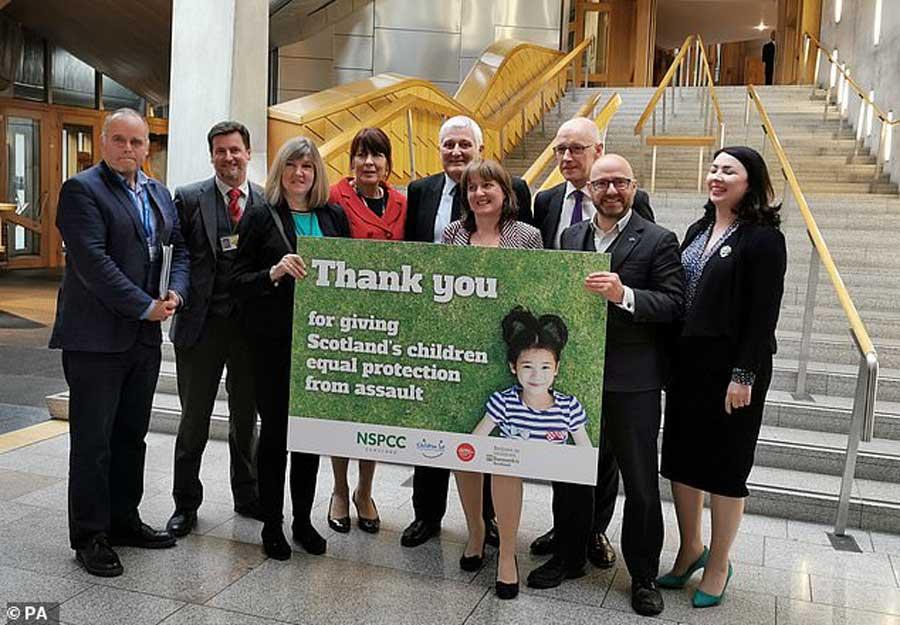 UK, (Daily Mail), 3 October 2019 - Scotland has become the first part of the UK to ban the smacking of children.

MSPs voted to outlaw parents using physical punishment on their children by 84 votes to 29 after a bill was introduced by Scottish Greens MSP John Finnie.

The move has brought Scotland up to international standards, with Mr Finnie arguing: 'Physical punishment has no place in 21st century'.

Previously parents and carers are allowed to use 'reasonable' physical force in order to discipline children.

But the law change is aimed at giving children the same protection from assault as adults and stops them from doing so.

The bill was passed at the Scottish Government on Thursday, despite a YouGov poll of 1,546 adults from across the UK which suggested 57 per cent oppose the move.