---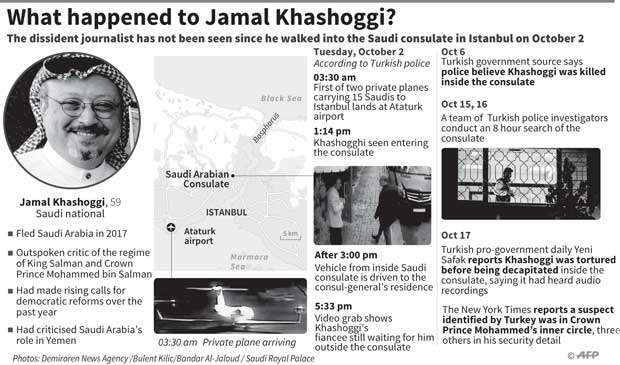 Saudi Arabia is planning to blame one of its top intelligence officers for journalist Jamal Khashoggi's death, it has been claimed.

The kingdom's rulers could point the finger at General Ahmed al-Assiri, who is close to Crown Prince Mohammed bin Salman, sources have claimed.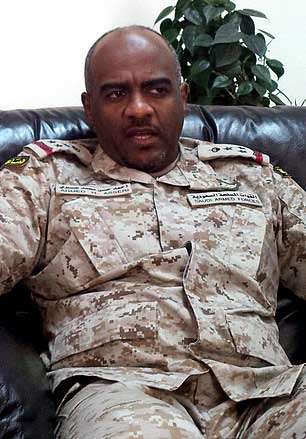 They will say he was responsible for a botched interrogation of the writer that the country's leaders knew nothing about, the New York Times reports.

Khashoggi, 60, went missing having entered the Saudi consulate in Istanbul two weeks ago sparking claims he was tortured and murdered in the building.

The New York Times said it had spoken to three people with knowledge of the Saudi plans relating to General Assiri, who had earlier served as the spokesman for the Saudi-led military intervention in Yemen before being promoted to his current job in intelligence.

Two of the sources said Saudi rulers are set to explain that Assiri had been given verbal permission from the Crown Prince to capture Mr Khashoggi for questioning in Saudi Arabia but that he either overstepped the authorisation or misunderstood his orders.

The newspaper said Assiri had not responded to requests for comment. Earlier US President Donald Trump said he now believes Khashoggi is dead and warned of 'very severe' consequences should Saudi Arabia be proven responsible.

Asked about the potential US response to Saudi Arabia, which is accused of murdering the Washington Post columnist and critic of the Saudi regime, Trump said: 'It will have to be very severe. It's bad, bad stuff.'
Saudi Arabia, (Daily Mail), 19 October 2018 -