---
REUTERS, 21st JUNE, 2017- Saudi Arabia's King Salman made his son next in line to the throne on Wednesday, handing the 31-year-old sweeping powers as the kingdom seeks radical overhaul of its oil-dependent economy and faces mounting tensions with regional rival Iran.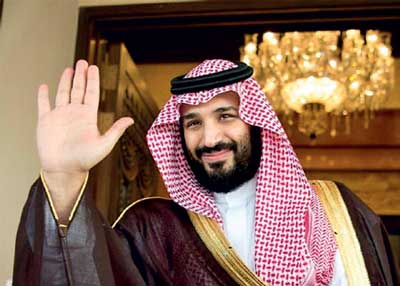 Although Mohammed bin Salman's promotion to crown prince was expected among those who follow the royal family closely, the timing was a surprise, putting the kingdom's future in relatively untested hands.

He replaces his cousin, Prince Mohammed bin Nayef, a veteran security chief who led the Saudi campaign against Islamic State and al Qaeda at a time when Riyadh faces heightened tensions with Qatar and Iran and is locked into a war in Yemen.