---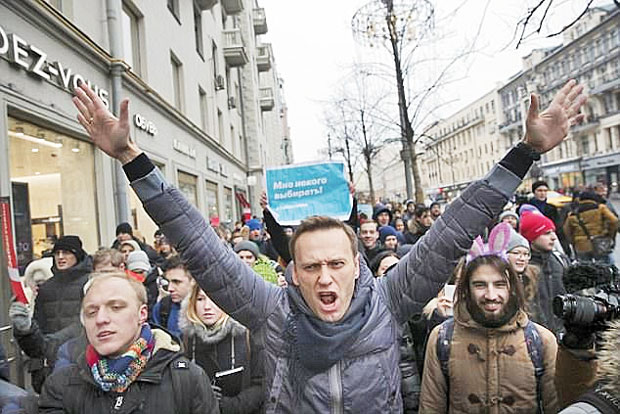 DPA, 27th MARCH, 2018-Hundreds of people in a major Siberian city took to the streets in protest on Tuesday amid rumours that authorities had under-reported the death toll from a devastating blaze at a popular shopping mall.

Federal investigators have said that 64 people, including numerous children, died because of the fire, which swept through Winter Cherry mall on Sunday evening in the city of Kemerovo, a mining and industrial hub in western Siberia.

Dozens of children were still unaccounted for on Tuesday. A local group comprising victims' relatives believes that 41 children died because of the fire, the Interfax news agency reported.

Speculation has swirled with social media posts saying the actual number of dead could be as high as 250 to 300. The mall, which featured a vast entertainment centre including a petting zone, bowling and cinema, was crowded with children.

Protesters gathered in central Kemerovo and called for the resignation of the eponymous region's governor, Aman Tuleyev, who has been in the post for more than two decades, Interfax reported.
Riot police and national guardsmen were dispatched to the scene to maintain order.

Meanwhile, Russian President Vladimir Putin visited a spontaneous memorial for the victims at the mall, where local residents have been placing flowers, candles and toys.