---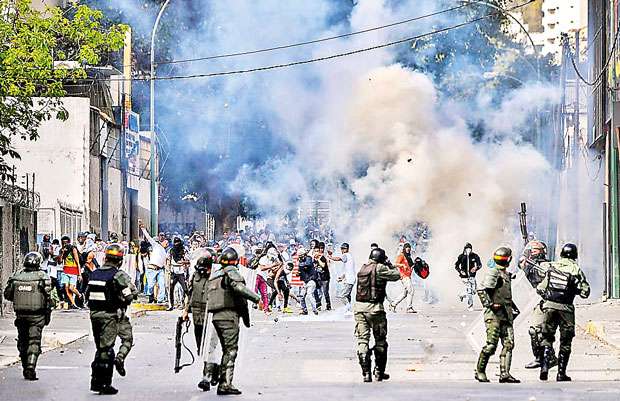 Russia, (rt.com) 24 January 2019 - Russia has accused the United States of trying to 'usurp power' in Venezuela amid a deepening crisis in the country, after an opposition leader declared himself President and seven people were killed in huge protests.

Juan Guaido, leader of the centre-left Popular Will Party, called an end to President Nicolas Maduro's 'dictatorship' and was recognised by Donald Trump and several Latin American nations as the country's interim leader.

Trump has hinted at military action but the Kremlin warned of 'catastrophic consequences' if Washington intervened by force, as Moscow
joined China, Turkey and Iran in standing firm behind Maduro.

The country's top military command has so far remained silent but is expected to remain loyal to Maduro, who has vowed to fight on despite protests, inflation and food shortages which have prompted millions to flee the country.

In Caracas yesterday Guaido declared himself interim President, calling it the only way to end Maduro's rule.