---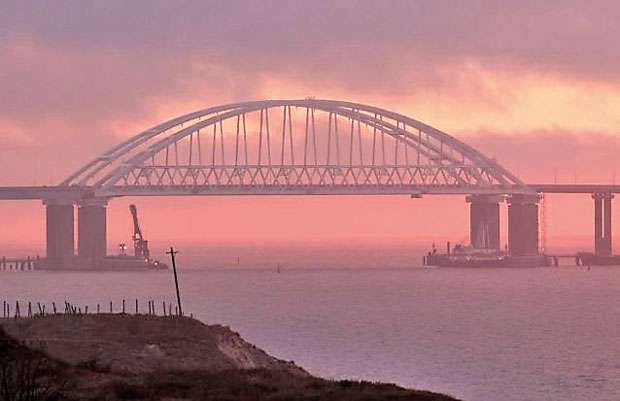 A general view shows a road-and-rail bridge, which is constructed to connect the Russian mainland with the Crimean peninsula. Russia resists Western calls to free captured Ukrainian ships
REUTERS, 26th NOVEMBER, 2018- Russia resisted international calls on Monday to release three Ukrainian naval ships that its border patrols had fired on and seized near Crimea at the weekend, triggering the most dangerous crisis in years between Moscow and Kiev.

With relations still raw after Russia's 2014 annexation of Crimea from Ukraine and its backing for a pro-Moscow insurgency in eastern Ukraine, the incident risks pushing the two countries towards a wider conflict and is likely to renew Western calls for more sanctions on Moscow.

Russia's FSB security service said its border patrol boats had seized two small Ukrainian armoured artillery vessels and a tugboat after opening fire on them and wounding several sailors on Sunday. It said it had opened a criminal case into what it called the ships' illegal entry into Russian territorial waters.

A spokeswoman for the Russian foreign ministry, Maria Zakharova, accused Ukraine of sending the ships to deliberately provoke Russia and said the ranking diplomat at Kiev's embassy in Moscow would be summoned over the incident.

Kiev denied its ships had done anything wrong and accused Moscow of military aggression.