---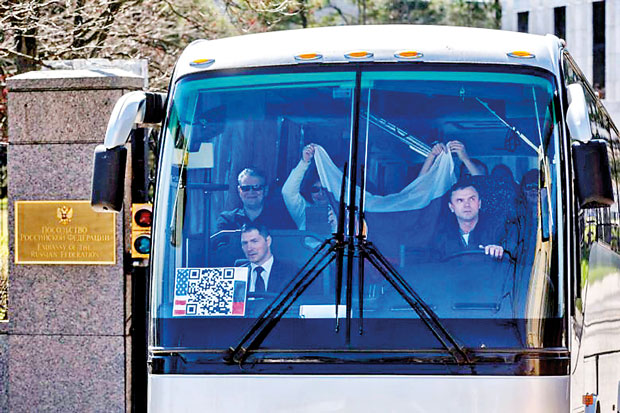 WASHINGTON AFP March31, 2018- Russian diplomats expelled by the US after a nerve agent attack on a former spy in Britain began to leave their embassy in Washington Saturday afternoon, waved off by well-wishers.

About 50 men, women and children left the hilltop embassy just after 1:00 pm (1700 GMT) in a blue bus believed to be headed towards Dulles International Airport. Music played and a crowd waved the group goodbye. A second bus was expected to leave about two hours later from the embassy site which has a view across to the White House, the Pentagon and other US government buildings.

The departing families brought with them bags and suitcases, some of which were loaded onto the bus with help from a small forklift vehicle.