---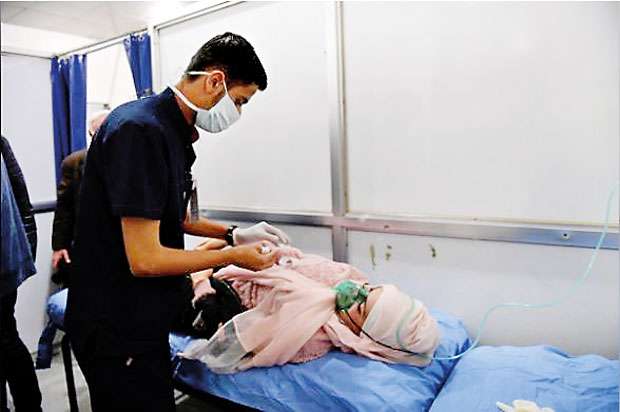 MOSCOW AFP Nov25, 2018 - Russia's defence ministry on Sunday said that Syrian rebels used chemical weapons containing chlorine in an attack the previous day on the regime-held city of Aleppo.

Syrian state media and a monitor reported that around 100 Syrians were hospitalised with breathing difficulties in Aleppo after an attack allegedly using "toxic gas." "According to preliminary information, confirmed particularly by the victims' symptoms of poisoning, the shells that were fired at residential areas of Aleppo were filled with chlorine," defence ministry spokesman Igor Konashenkov said at a briefing, quoted by Russian news agencies. He said that 46 people including eight children suffered from exposure to chemicals and have been hospitalised. He pointed to repeated warnings from Russia that the White Helmets rescue volunteers in Idlib were staging chemical attacks in order to blame them on regime forces.

During the seven-year Syrian conflict, the West has accused Damascus on a number of occcasions of using chemical weapons against the civilian population.