---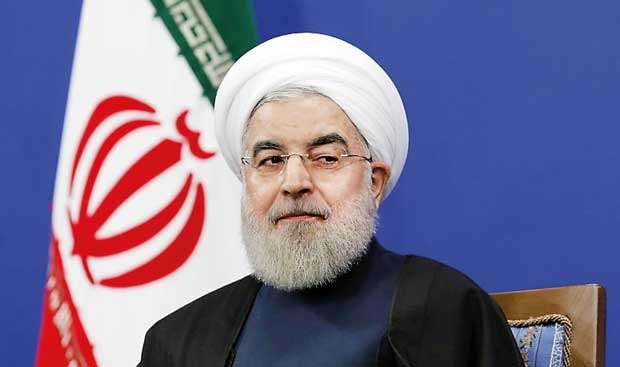 DPA, 18th JUNE, 2018- Iran's President Hassan Rouhani plans to visit Switzerland and Austria in early July, both European countries announced on Monday, stressing that the trip comes as Europe tries to salvage the nuclear pact with Tehran.

"The aim is to find ways of preserving the progress made as a result of the agreement and of ensuring the non-proliferation of nuclear weapons in the region despite the decision of the USA to withdraw from it," the Swiss government said in a statement.

Rouhani is scheduled to stay in Switzerland on July 2-3 and have talks with his Swiss counterpart Alain Berset and members of the Swiss government in Bern.

On July 4, the Iranian politician is set to meet Austrian President Alexander Van der Bellen and Chancellor Sebastian Kurz in Vienna.

Rouhani's first trip to Western Europe in two and a half years comes after US President Donald Trump withdrew from the nuclear deal in May and moved to reinstate economic sanctions.

Trump argued that the deal was far too weak to prevent Tehran from building nuclear weapons, and he complained that it did nothing to limit Iran's influence in the wider region. In contrast, the International Atomic Energy Agency (IAEA) that monitors Iran has been saying that the country has significantly curbed its nuclear programme, as foreseen by the deal. Tehran's leaders say they are willing to uphold the deal with the remaining five countries - Britain, France, Germany, Russia and China - but only if the European Union makes sure that Iran can keep doing business with the West despite the US sanctions.