---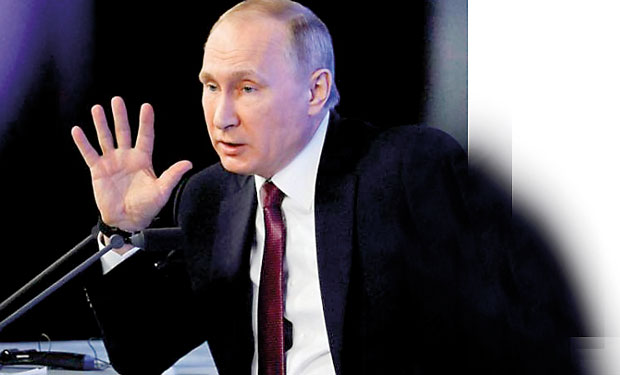 MOSCOW AFP Oct3, 2017-Russian President Vladimir Putin on Tuesday called for "predictable and mutually beneficial" ties with the United States as he received diplomatic credentials from Washington's new ambassador to Moscow.

The US Senate last week confirmed businessman, veteran diplomat and former presidential candidate Jon Huntsman as ambassador to Russia, filling a crucial post at a time when ties are at dangerously low ebb.

"As far as bilateral ties with the United States are concerned, their current level cannot be satisfying," Putin said at the Kremlin after he received diplomatic credentials from Huntsman.

"We are in favour of constructive, predicable and mutually beneficial cooperation. We are convinced it should be based on the meticulous adherence to the principles of equality, respect of national interests and non-interference in domestic affairs." Putin again expressed condolences to the American people following the Las Vegas shooting which killed at least 59 people and wounded more than 500.

- 'Problems of reciprocity' - Putin's spokesman Dmitry Peskov said earlier Tuesday that the Russian president wanted to restore ties with US but stressed he could not do it alone.