---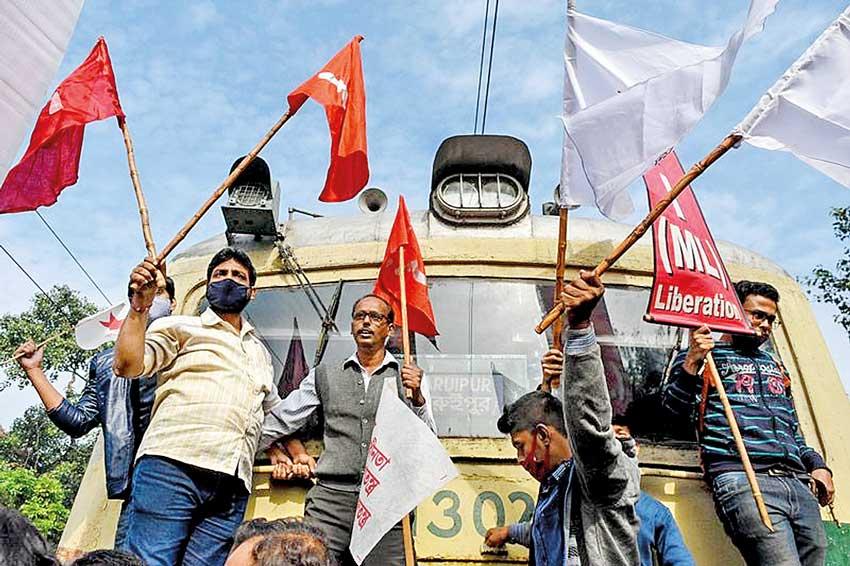 New Delhi (dpa), 27 Nov, 2020 –
Thousands of protesting Indian farmers clashed with police at several entrances to the Indian capital on Friday before being allowed to move to a space within the city to demonstrate.

Television footage showed the farmers trying to push past barricades of trucks, barbed wire, sandbags and cement road dividers set up by police at border entry points to the capital.

The police used tear gas shells and water cannon to try and push back the protesters. Some farmers threw stones at the police.

The farmers - from Haryana, Punjab, Rajasthan and Uttar Pradesh states - are demanding the rollback of new farm laws passed in September that they say will impact their income and benefit big corporations.

The federal government has said the laws increase farm productivity and free farmers from the clutches of traditional middlemen.

"After discussion with farmer leaders, the protesting farmers have been permitted inside Delhi to hold peaceful protest at Nirankari Ground, Burari. Delhi Police appeals them to maintain peace," read a police statement.

The police could be seen escorting some groups of farmers into Delhi. However, the situation remains tense at some entry points, with farmers refusing to go to the grounds, which are on the outskirts of the city."We expect 50,000 farmers to congregate in Delhi by tomorrow," said Ashutosh, of the All India Kisan Sangharsh Coordination Committee (AIKSCC), a campaign forum of farmers' organizations.