---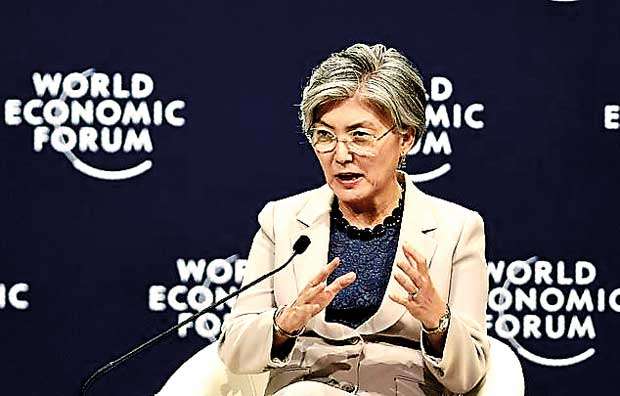 Daily Mail, Sept 13 2018 -South Korea's foreign minister said Thursday that making progress on denuclearisation talks with North Korea is a "daily concern", as she called for fresh momentum at a joint Korean summit next week.

The meeting will be the third between the leaders of North and South Korea this year and comes as talks between Washington and Pyongyang over dismantling the North's nuclear arsenal have stalled.

US President Donald Trump and North Korean leader Kim Jong Un met for a historic Singapore summit in June and pledged to denuclearise the Korean peninsula.

However, no details were agreed, and Washington and Pyongyang have sparred since on what that means and how it will be achieved. Last month, Trump abruptly cancelled a planned visit by Secretary of State Mike Pompeo to Pyongyang in a major setback.

The new US envoy for the North, Stephen Biegun, said in August Kim had promised "final, fully verified denuclearisation" at the Singapore summit.

But Pyongyang has slammed Washington for its "gangster-like" demands for complete, verifiable and irreversible disarmament.

South Korea's Foreign Minister Kang Kyung-wha Thursday urged progress on the talks and said the issue was a central issue for Seoul.