---
Daily Mail, 22 Feb, 2020- The Duke and Duchess of Sussex have posted an extraordinary statement on their website claiming that the Queen does not own the word royal across the world after they were forced to drop their 'Sussex Royal' brand.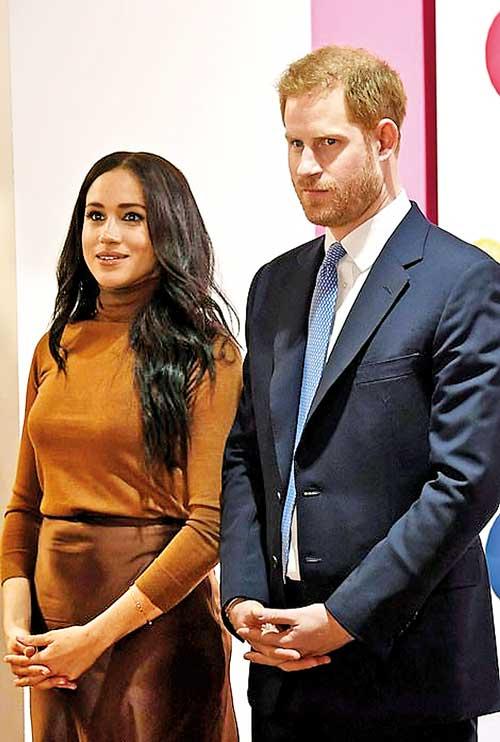 Harry and Meghan put a new statement on their own website hours after announcing they would stop using the word 'royal' in their branding after the Spring - and they insisted on keeping their HRH titles even though they would not 'actively use' them.

The statement struck a more hostile tone in some sections, and said that neither the government nor the Queen herself own the word 'royal' internationally - but they would nonetheless stop using the title.

The statement read: 'While there is not any jurisdiction by The Monarchy or Cabinet Office over the use of the word "Royal" overseas, The Duke and Duchess of Sussex do not intend to use "Sussex Royal" or any iteration of the word "Royal" in any territory (either within the UK or otherwise) when the transition occurs Spring 2020.'