---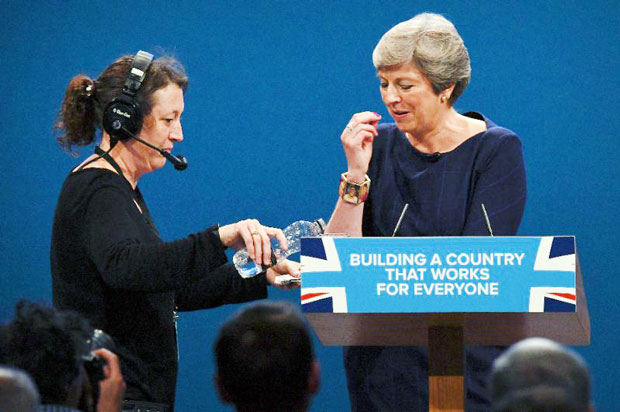 LONDON AFP Oct5, 2017- The British pound sank Thursday as investors fretted over Prime Minister Theresa May's political future one day after a "shambolic" speech to the Conservative Party's annual conference, analysts said.

By about 1515 GMT, sterling had dived to a one-month low at $1.3122.

Earlier, the European single currency had hit a three-week pinnacle at 89.33 pence per euro.

"After Theresa May's speech at the Tory party conference on Wednesday, there are rumours that she will be asked to step down by her own party," said City Index analyst Kathleen Brooks.

"The prospect of a leaderless UK in the middle of the Brexit process, or even worse, a Prime Minister Boris (Johnson), are right to unnerve sterling traders." She added that the market "seems to be ignoring some fairly solid economic data, progress in the Brexit talks, and a weaker dollar and euro, in favour of politics".