---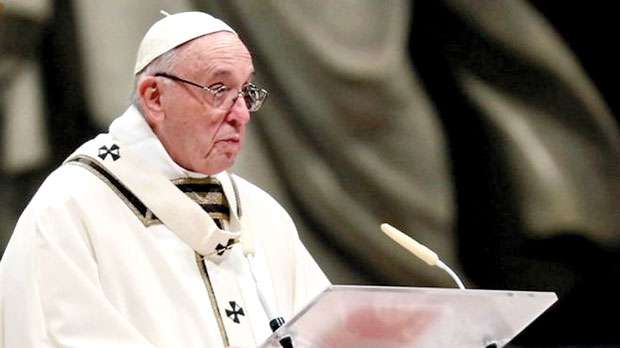 Vatican City (dpa), Dec 25, 2018 - Pope Francis made a global appeal for "fraternity" in a traditional "Urbi et Orbi" (to the city and to the world) Christmas Day message.

"What is the universal message of Christmas? It is that God is a good Father and we are all brothers and sisters," Francis said Tuesday, speaking from the central balcony of St Peter's Basilica.

"This truth is the basis of the Christian vision of humanity," the pontiff said. "For this reason, my wish for a happy Christmas is a wish for fraternity."

He talked about "Fraternity among individuals of every nation and culture," "Fraternity among people with different ideas," and "Fraternity among persons of different religions."

Francis went on to call for peace and reconciliation between Israelis and Palestinians, and in Syria, Yemen, Africa, the Korean Peninsula, Ukraine, Venezuela and Nicaragua.
He also offered a thought for persecuted Christian minorities and for populations who are victims of "ideological, cultural and economic forms of colonization" or who lack food and access to health and education.