---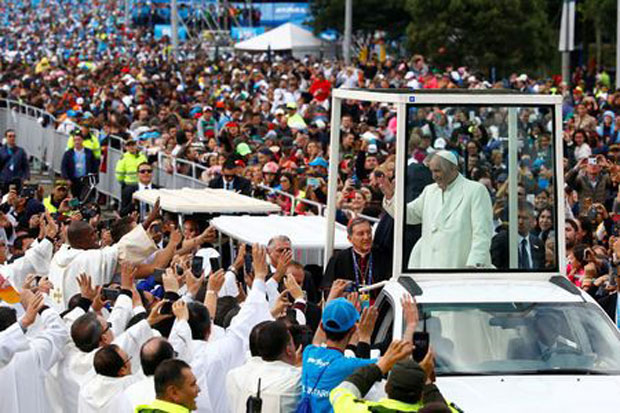 REUTERS, 8 September, 2017- Thousands of victims of Colombia's five-decade war will seek blessings, guidance and a path to forgiveness from Pope Francis on Friday, during his visit to a region that for years has been known as an epicenter of violence.

The Argentine-born pope has received a rapturous welcome in Colombia, a majority Roman Catholic nation, bringing with him a message of peace and unity as he seeks to strengthen faith and heal the scars of civil war.

In the city of Villavicencio, Francis will hold a prayer meeting with 6,000 survivors of a brutal conflict that has left millions scarred by kidnappings, massacres, rape, land mines and displacement.

He will also bless the Cross of Reconciliation, a plain white memorial to the victims, and hear personal testimonies of those who have suffered.

"There has been too much hatred and vengeance. The solitude of always being at loggerheads has been familiar for decades, and its smell has lingered for a hundred years," the leader of the world's 1.2 billion Roman Catholics said on Thursday.