---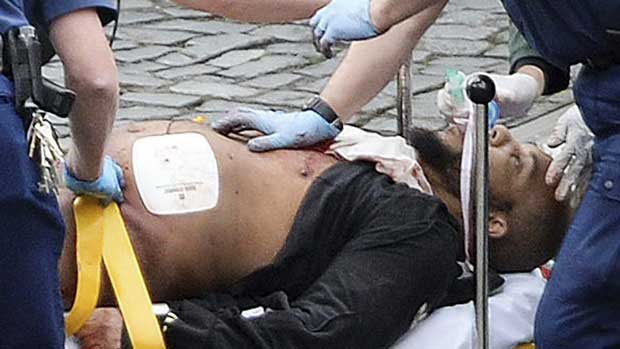 The attacker who ploughed a car through a throng of pedestrians and then stabbed a policeman outside Britain's parliament was named on Thursday as Khalid Masood, a British-born man who was once investigated by MI5 intelligence officers over concerns about violent extremism.

The death toll from Wednesday's attack on the heart of Britain's democracy grew to five as police said one of the injured, a 75-year-man, had died in hospital after his life support was withdrawn.
That number included Masood, 52, who was shot dead by police.

The attack was the deadliest in Britain since 2005, when 52 people were killed by Islamist suicide bombers on London's public transport system.

It followed a series of Islamist militant operations that have killed some 280 people in France, Belgium and Germany in just over two years, and marked the third occasion a lone attacker has used a vehicle as a weapon.

Islamic State claimed responsibility in a statement issued by its Amaq news agency, but did not name Masood and gave no details. It was not clear whether the attacker was directly connected to the jihadist group.

Police said Masood was born in the county of Kent in southeast England and was most recently living in the West Midlands region of central England.

MAYHEM During five minutes of mayhem in the heart of London on Wednesday, Masood sped across Westminster Bridge in a car, mowing down pedestrians. He then ran through the gates of the nearby parliamentary precinct and fatally stabbed an unarmed policeman, Keith Palmer, before being shot dead.
LONDON REUTERS March 23