---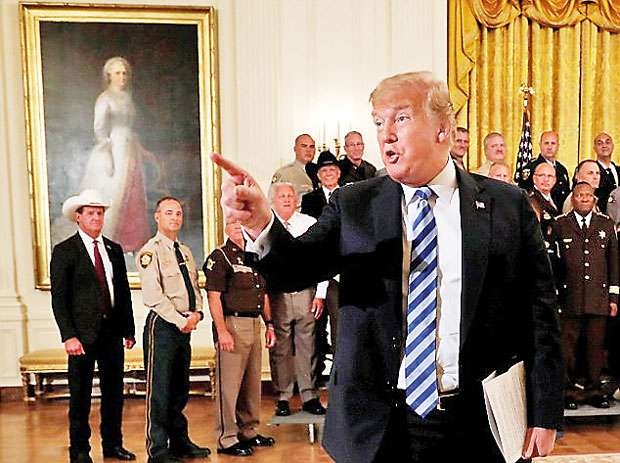 The hunt is on for the senior official behind the anonymous New York Times op-ed that labelled Donald Trump 'amoral' as the president demanded the paper name the author for 'national security reasons'.

'If the gutless anonymous person does indeed exist, the Times must, for National Security purposes, turn him/her over to government at once!'

U.S. President Donald Trump's vice president and secretary of state on Thursday both said they did not write an anonymous column in the New York Times that asserted that many senior officials are part of "a quiet resistance" within the administration.

The opinion column, published on Wednesday, prompted the Republican president to blast the anonymous writer and the news outlet, and further fuelled accusations by critics that Trump was unstable and unfit for the presidency.

Many senior officials in the administration have been working from within to frustrate parts of his agenda to protect the country from his worst impulses, the anonymous Trump official wrote.
The Op-Ed sparked a guessing game in Washington about whether the author worked within the White House or a government agency, and raised questions of whether other officials may come forward, step down or be fired.

U.S. Secretary of State Mike Pompeo, who previously served as Trump's CIA director, said he was not the author. "It's not mine," Pompeo told reporters during a trip to New Delhi, India.

A spokesman for U.S. Vice President Mike Pence's office also criticized the Times and said Pence does not write anonymous opinion columns.
"The Vice President puts his name on his Op-Eds.
WASHINGTON REUTERS/Daily Mail Sept 6