---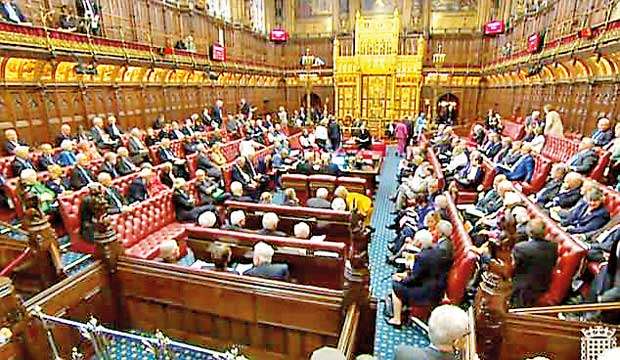 UK, (Daily Mail), 24 May 2018 - Parliament is to debate sweeping reforms of the House of Lords next month amid rising concern that peers have overstepped the mark in their opposition to Brexit. MPs will hold the debate after a petition calling for the abolition of the Upper Chamber attracted more than 166,000 signatures.

Calls for reform intensified yesterday after the Daily Mail published polling showing 76 percent of voters believed peers were 'out of tune with the will of the British people'. Five in six voters said they wanted to see the Lords reformed. In response, Downing Street last night warned the Lords it would 'not accept' attempts by peers to thwart Brexit. The Prime Minister's spokesman said that some of the 15 Lords amendments to the EU Withdrawal Bill had been 'unacceptable'. He added: 'The Government is delivering on the decision made by the country in the referendum to leave the EU and will not accept attempts to stop this.

Labour leader Corbyn went further, pledging to replace the Lords with an elected second chamber.