---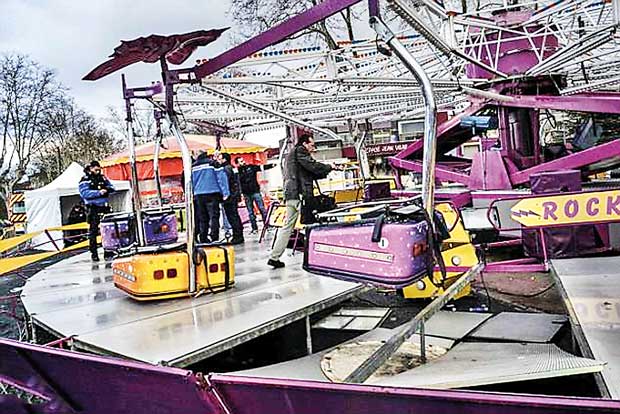 France, (Daily Mail), 1 April 2018 - A man has died after a fairground ride in central France collapsed, sending cars hurtling into the ground.

The accident happened on an attraction consisting of 14 cars attached to a central rotating carousel, Laurent Buffard, deputy mayor of Neuville-sur-Saone near Lyon, said.

The collapse resulted in the pods hurtling to the ground and the occupants being thrown out.

Among the dead was a 40-yr-old, who was at the fair with his two children.

Buffard said: 'The carousel fell suddenly and hit the ground hard.'

He added that the tragedy was caused by a technical fault. Four children are among those being treated for injuries.

An eight-year-old boy is among them.The ride was composed of three rotating axis with baskets carrying people in pairs and Buffard told BFM television that one of the axis somehow hit the ground.
An investigation has been launched and the fairground shut down.