---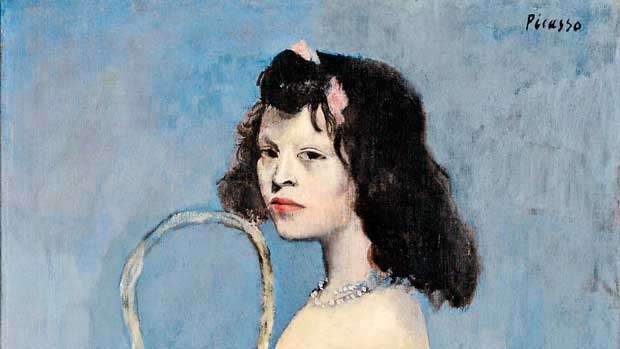 HINDUSTAN TIMES, 09th MAY, 2018-A Pablo Picasso painting of a teenage nude with flowers fetched $115 million at Christie's on Tuesday.

Painted in 1905 during the artist's Rose Period, 'Young Girl with a Flower Basket' was estimated at $100 million, the highest presale value among more than 1,500 lots of the Peggy and David Rockefeller collection.

The painting once belonged to Gertrude Stein, the American writer and collector who was friends with Picasso and other artists in early 20th-century Paris. Her brother Leo bought the painting for $30 in 1905, according to Christie's.

When the Stein estate came up for sale in 1968, Rockefeller formed a syndicate of fellow Museum of Modern Art trustees to buy it. The estate was estimated at $6.8 million at the time. The members, including William S. Paley, Nelson Rockefeller and John Hay Whitney, agreed to draw numbers from a felt hat to determine the selection order. Rockefeller got the first pick and chose 'Young Girl.'

Earlier in the auction, records were set for artists including Henri Matisse, whose painting generated $80.8 million with fees. Claude Monet's water lilies painting sold for a record $84.7 million, topping the $50 million estimate.