---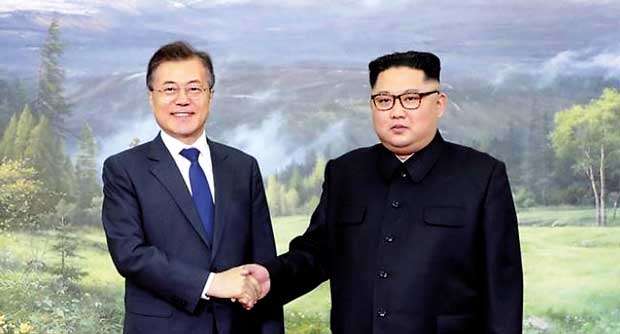 DPA, 13th AUGUST, 2018-North and South Korea have reportedly agreed to hold a third summit in September, this time in Pyongyang, making it the first such meeting in the North Korean capital in more than a decade.

No exact date was given for the meeting between North Korean leader Kim Jong Un and South Korean President Moon Jae In. However, North Korea's chief delegate, Ri Son Gwon, suggested that the two sides have already agreed upon a date, South Korea's Yonhap news agency reported.
Delegations from the two sides met on Monday morning at the truce village of Panmunjom in the demilitarized zone between the two Koreas.

The South Korean delegation was headed by Unification Minister Cho Myoung Gyo, while the North Korean delegation was led by Ri, chairman of the Committee for the Peaceful Reunification of the Country.

At the start of Monday's talks, Ri called the two countries "friends" and said, "In a practical perspective, this is a grand turning point for our inter-Korean relations."

Kim and Moon met for the first time in April and agreed on steps towards nuclear disarmament. They met again in May for a second time ahead of Kim's summit with US President Donald Trump in Singapore.