---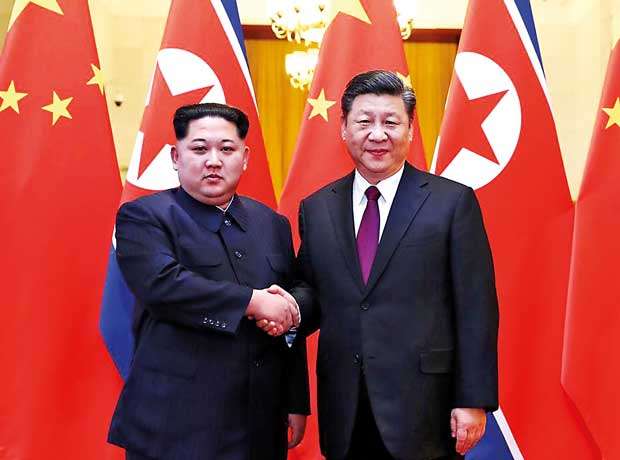 Beijing (dpa),Jun 19 2018 - North Korean leader Kim Jong Un is visiting China on Tuesday and Wednesday, China's state-run Xinhua news agency reported.

Japan's Kyodo news agency reported that a North Korean plane thought to be carrying a high-ranking official arrived at Beijing International Airport on Tuesday.

Kim is expected to brief Chinese President Xi Jinping on the historic summit held between the North Korean leader and US President Donald Trump last week in Singapore.

This is Kim's third visit to China, after meeting with Xi in March in Beijing and again in May in the north-eastern Chinese city of Dalian.

Meanwhile, the US and South Korea suspended planning for joint military exercises scheduled for August, the Pentagon said late Monday, following a promise made by Trump at the summit.

"Consistent with President Trump's commitment and in concert with our Republic of Korea ally, the United States military has suspended all planning for this August's defensive wargame Freedom Guardian," spokeswoman Dana W White said.