---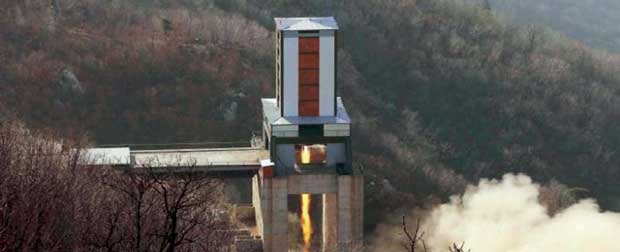 REUTERS, 08th JANUARY, 2017-North Korea said on Sunday it can test launch an intercontinental ballistic missile at any time from any location set by leader Kim Jong Un, saying the United States' hostile policy was to blame for its arms development.

Kim said on Jan. 1 that his nuclear-capable country was close to test-launching an intercontinental ballistic missile (ICBM).

"The ICBM will be launched anytime and anywhere determined by the supreme headquarters of the DPRK," an unnamed Foreign Ministry spokesman was quoted as saying by the official KCNA news agency, using the acronym for the country's name.

The North is formally known as the Democratic People's Republic of Korea.

The United States said on Thursday that North Korea had demonstrated a "qualitative" improvement in its nuclear and missile capabilities after an unprecedented level of tests last year.

Experts have said that while North Korea may be close to testing an ICBM, it would likely take years to perfect the weapon.

Once fully developed, a North Korean ICBM could threaten the continental United States, which is around 9,000 km (5,500 miles) from the North. ICBMs have a minimum range of about 5,500 km (3,400 miles), but some are designed to travel 10,000 km (6,200 miles) or further.