---
REUTERS, 14th MAY, 2017- North Korea, defying calls to rein in its weapons programme, fired a ballistic missile that landed in the sea near Russia on Sunday, days after a new leader in South Korea came to power pledging to engage Pyongyang in dialogue.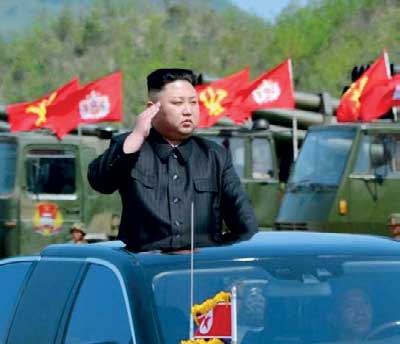 The U.S. military's Pacific Command said it was assessing the type of missile that was fired but it was "not consistent with an intercontinental ballistic missile". The U.S. threat assessment has not changed from a national security standpoint, a U.S. official said.

Japanese Defense Minister Tomomi Inada said the missile could be a new type. It flew for 30 minutes before dropping into the sea between North Korea's east coast and Japan. North Korea has consistently test-fired missiles in that direction.